The department cooperates with a number of institutions from the spheres of film and television, live theatre culture and radio. These institutions offer students opportunities to gain their first professional experience during their studies, which we consider to be an essential component of the education offered by our department. Some of these partner institutions were in fact founded by our students themselves, and current students often form the backbone of their personnel.

Students participate in the organization of several film and theatre festivals, the operation of the film club, cabaret theatre, university radio and other public events. We invite professionals from film and theatre, media producers and creators to present at lectures and workshops, sharing direct insight into current trends in their respective fields.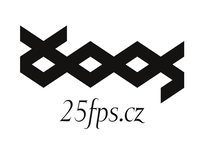 25fps is a web-based magazine on film and new media, which has been published at www.25fps.cz since 2007. It was created by a group of Olomouc film science students, and gradually expanded its range of subject matter. Readers are regularly provided with profiles of creators, coverage of festivals, analysis and reviews of both Czech and international films, and strives in particular to examine overlooked or forgotten films. 25fps is a media partner for a number of cultural events and projects of an international character (the Summer Film School in Uherské Hradiště and other AČFK projects, film distributor Artcam, internet portal DAFilms.cz, iShorts, Visegrad Film Forum, Noir Film Festival, the Polish Sokołowsko Hommage à Kieślowski etc.).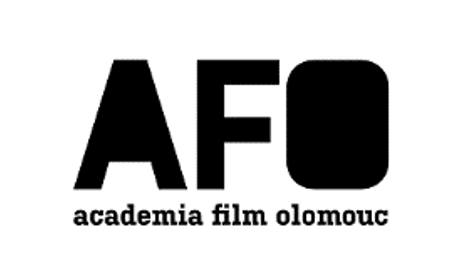 Academia Film Olomouc (AFO) is an international science documentary film festival. It is the only festival in Central Europe that systematically focuses on the communication and popularization of science via audiovisual media. Every year the best science documentaries from prestigious international producers are on display, which are personally presented and commented on by renowned personalities of Czech and international sciences. AFO has been organized by Palacký University since 1966. Students from the UP Philosophical Faculty are an important part of the organizing team, especially students from the Department of Theatre and Film Studies. The practical experience these students gain from producing the third largest cinematographic display in the Czech Republic is a part of the curriculum that makes AFO such a unique educational platform.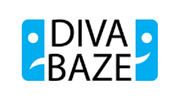 Divá báze (Theatre Database) is a student website that has become a space for reflections on contemporary theatre. It was founded by students of the department in 2010 in order to present their views on current events in the theatre. The site publishes student reviews, interviews with theatre creators, news/reports from theatre shows, festivals and lectures by theatre experts and actors at the university, and commentary on professional and amateur theatre in Olomouc (Divadlo Tramtarie [Tramtarie Theatre], Divadlo na cucky [Tatters Theatre], Moravské divadlo Olomouc [Moravian Theatre Olomouc], Divadlo hudby [Music Theatre] and Divadlo K3 at UC UP [K3 Theatre at UC UP]) as well as in other towns. Members of the editorial team regularly attend theatre performances (Encounter JAMU Brno, Divadelní svět Brno, Festival M. Movnara Šumperk, Divadelní Flora Olomouc, Dream factory Ostrava, Divadlo evropských regionů Hradec Králové, Specific - festival scénických čtení, Svaťák Štvanice, Festival 4+4 dny v pohybu Praha, Festival divadel Moravy a Slezska Český Těšín, NORMA Ostrava, Pražský festival německého jazyka, Ostravar, Jiráskův Hronov aj.).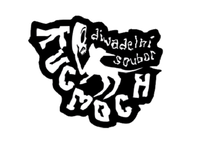 The Kucmoch theatre company is made up of students from various departments and disciplines. They are currently focusing their efforts on the comedy genre, primarily in contemporary Czech productions, but also some from abroad too. In addition to theatre of contemporary origins, the ensemble also stages works by classical playwrights such as Plautus, Moliére and Shakespeare.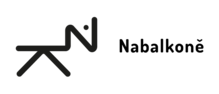 The Nabalkoně (On the balcony) artistic group is a theatre, film and music group. The members of this intermedial collective are mostly students and graduates of theatre and film studies, musicology and visual arts. Over the period of the group's existence (since the year 2012) they have put together nine theatre productions under the leadership of Mgr. et MgA. Markéta Zborníková, graduate of the AMU Theatre Faculty in Prague and the Philosophical Faculty of Palacký University. Since 2016 however the group has also involved itself in music production (under the title Nabalkoně Orchestra) and film production (under the title Nabalkoně Film). This section, under the leadership of Lukáš B. Citnar, shoots short promotional spots for Palacký University and student films. Nabalkoně Orchestra is a musical ensemble led by Krystyna Pękała. The ensemble creates music for films, live music for the theatre stage, as well as performs independent concerts at various cultural events. The essence of Nabalkoně's style as an artistic collective lies in reflective statements about today's world that make use of absurdity, self-actualization, irony and literal humour. Since 2017, the theatre section has performed in the Šantovka Theatre, where two new plays were presented over the course of the first season. In the autumn of 2018 Nabalkoně opened its own cabaret room, which all of the abovementioned sections make use of.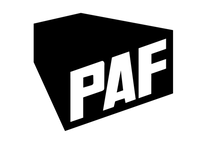 The Festival of Film Animation (PAF) is a cultural platform that is concerned with the phenomenon of animation in the context of cinematography and audiovisual art. Central themes and keywords include: animation, motion picture, experimental film, video art, digital culture, net art, remediation, appropriation, archiving and media archaeology. The main duties of PAF team members include year-round dramaturgical and curatorial activities, preparation of exhibitions, screenings, concerts, workshops and seminars in the Czech Republic and beyond, and the publishing of materials belonging to the PAF series. The yearly highlight is the four-day PAF Festival of Film Animation and Contemporary Art, which has now earned international renown, held annually at the beginning of December in cooperation with Palacký University at the UP Arts Centre in Olomouc. Students and graduates from the Department of Theatre and Film Studies provide the workforce for the festival.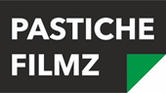 Pastiche filmz is a group (founded as a civic association 2002) which, in cooperation with the Department of Theatre and Film Studies of Palacký University, dramaturgically and organizationally supports the operation of a film club and other cultural activities connected with the UP Art Centre (at Konvikt). Through its activities, Pastiche filmz helps promote an external image of the department's professional activities and provides students with the opportunity to participate in various projects. Pastiche filmz functions as a classical film club (and is a registered member of the Association of Czech Film Clubs), but also serves as a platform for the implementation of individual projects and events (dedicated screenings of foreign independent filmmakers, festival retrospectives, Festival of Film Animation and Contemporary Art).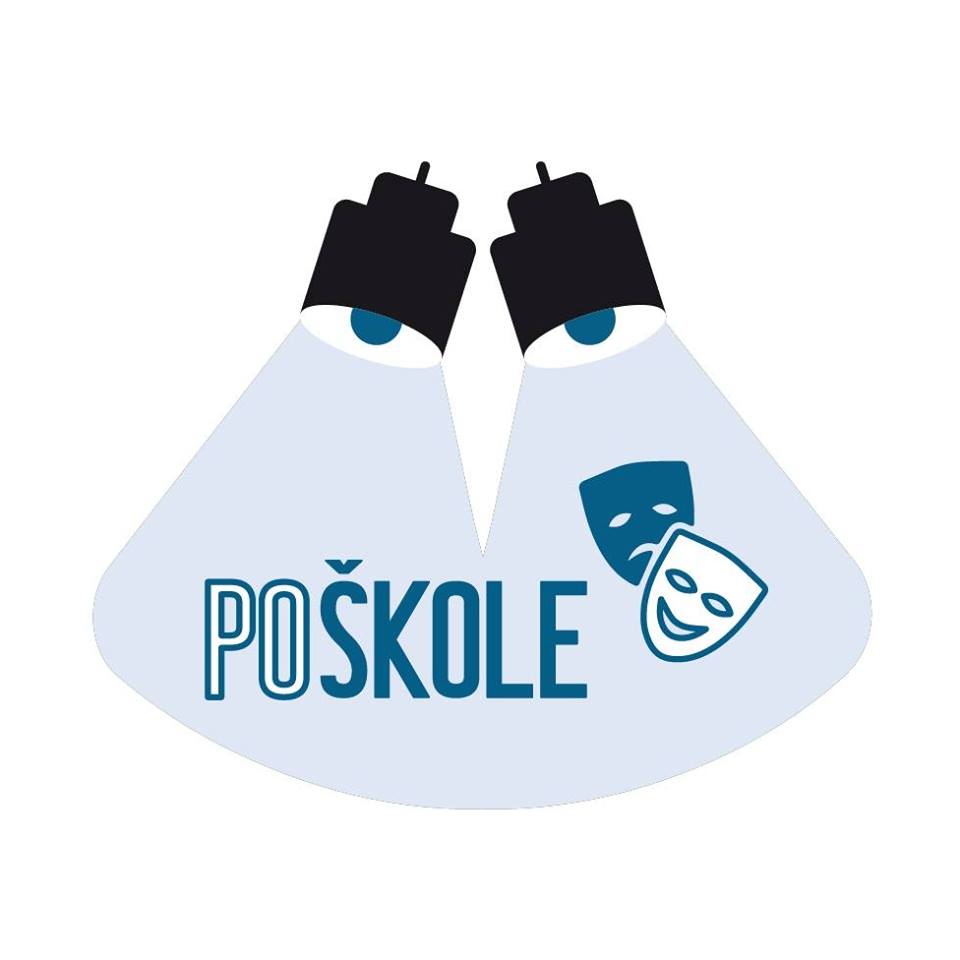 We're doing wonders! The After School ensemble is a combination of current and past students of Palacký University, who focus on independent theatre productions and social/community education projects for high school students, seniors and other target groups. In its theatre productions, After School focuses on original plays that deal with the problems and challenges of the contemporary world. These include external socio-political events that affect the lives of many individuals, and also internal conflicts of characters that are reflected in their interactions with their surroundings. In their upcoming work the ensemble will focus on specifics of Generations Y and Z.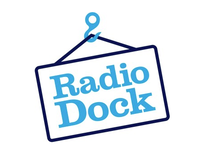 RadioDock is a website that brings together people with a love of radio stations, broadcasting and podcasts. It was created in 2013 with the aim of creating a platform for all thoughts and ideas possible connected to audio media. Here you can find student reviews, results of specialized seminars and practicums, studies and links to diploma theses related to radio. RadioDock is affiliated with student radio station UP AIR, which provides Olomouc students with practical radio experience.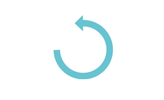 Reactor is a KDFS FF UP student project that was created to expand students' knowledge of practices and personalities in the Czech cultural sphere. Each semester a series of lectures are held that make it possible to meet with five personalities from the theatre, film, radio and television industries. Five lectures are given by the guests, which are each preceded by a preparatory seminar in which the speaker's background and place in the context of Czech culture is explained. Students are divided into groups, each prepares a presentation and then introduces the selected guest to the other students. The guests' presentations take place at minimum one week later, and discussion with the guest (asking questions and moderation of the discussion) is handled by the group that prepared the relevant introduction.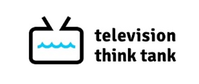 The Television Think Tank project is a platform that serves to consolidate and develop the field of TV studies in the Czech Republic, as well as to systematically connect these studies with real-world TV practice. It aims to actively promote and support both lay and academic interest in television studies, and its subject matter is Czech and foreign fictional and non-fiction TV production in the broadest sense of the term. The project focuses on actively seeking out and sharing information about TV production and the television industry with the general public, as well as helping to spread awareness of Czech film and television festivals, lectures and conferences. Although the project is coordinated by the Department of Theatre and Film Studies, it strives to connect all workplaces where TV analysis takes place, not only those in the academic sphere. In the past we have presented or collaborated with organizations such as the Summer Film School in Uherské Hradiště, the Fresh Eye project, the Centre for the Study of Popular Culture, Prix Bohemia Radio and Prix Europa Berlin, among others.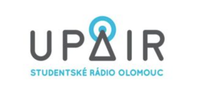 UP AIR is an independent student internet radio station that has broadcasted from Palacký University in Olomouc since 1 April 2014. It is an open platform that provides a space for interdisciplinary and interfaculty encounters between students and teachers, and popularizes academic and university activities. It endeavours to break down the barriers between the university and the public. The station is predominantly run by students from various UP faculties, but people from the broader university community also take part. UP AIR brings together devotees of radio who by participating gain experience in many radio industry-related fields, such as presenting, the technical side of broadcasting, human resources management, station management and promotion. In its broadcasts, the station introduces its listeners to progressive music from outside the mainstream, and informs them about cultural, social and artistic events in the context of the university and Olomouc. Each member of UP AIR is an individual, but together they form a friendly community that aspires to enrich the cultural life of Olomouc.