Are you interested in media and culture? Do you want to learn more about film, theatre, television, and radio? At our department, you can study them either in a combined form, or you can fully focus on a particular field. Leading our students to critical thinking about media, we underscore that to understand culture and media means to perceive them in the social, historical, and material context. Moreover, you will learn a great deal about Czech culture and experience it.
Exchange students can attend various courses in English at our department. You can choose between analysis seminars, theoretical discussions, lectures on media and theatre history, or practice-oriented workshops. You're also very welcome to consult any of your research interests with the members of our department.
Furthermore, our department participates in the organization of many film and performance festivals (such as Academia Film Olomouc, PAF, and the Flora Theatre Festival) and every Wednesday, our students host screenings organized by the film club Pastiche Filmz. These and many other department-related events provide great opportunities to discover both classic pieces and current tendencies in performance and audiovisual culture.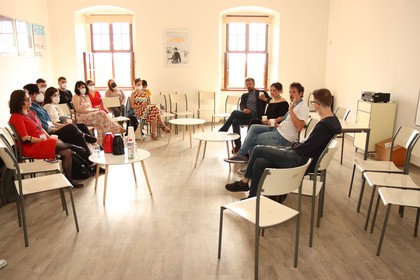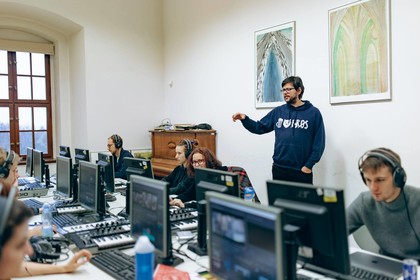 Winter Semester 2023
Czech Audiovisual and Performance Culture (KDU/CAPCF) – Eliška Kubartová, Martin Bernátek, Petr Bilík, Jak Černík, Lukáš Kubina

Film Genres (KDU/FA1) – Nick Hudac

French New Wave (KDU/FH1) – Nick Hudac

Selective Concepts of TV and Radio Studies (KDU/STVRS) – Anna Bílá

Taiwanese New Wave Cinema (KDU/FHF) – Nick Hudac

Summer Semester 2024
Current International Research (KDU/CIRTR) – Anna Bílá

Josefov Summer School (KDU/PA) – Lukáš Kubina

Medieval Performance: Theatre Without a Stage (KDU/TPTS, KDU/FETP, KDU/SSDC) – Eliška Kubartová
Useful Contacts and Staff Office Hours
INTERNATIONAL RELATIONS FOR FACULTY OF ARTS:
Mgr. Jana Hořáková
International Affairs Officer
Department of International Affairs
Křížkovského 10, door 2.20
phone: 585 633 014
e-mail: j.horakova@upol.cz

Mgr. Lenka Haničáková
International agreements, international PhD students, promotion of foreign language degree programmes
Department of Foreign Affairs, Dean's Office of the Faculty of Arts UP
Křížkovského 10, door 2.20
phone: 585 633 496
e-mail: lenka.hanicakova@upol.cz
DEPARTMENT FOR INERNATIONAL RELATIONS FOR UPOL - handles the ERASMUS+ agenda
Documents for students
Department of International Relations
Rectorate of UP, Křížkovského 8
phone: 585 631 041
e-mail: iro@upol.cz
INTERNATIONAL COORDINATOR FOR DEPARTMENT OF THEATRE AND FILM STUDIES:
Mgr. Mgr. Eliška KUBARTOVÁ, Ph.D.
eliska.kubartova@upol.cz
Room 232 (3.30)
Staff Office Hours
Our faculty members are happy to discuss your research topics in the areas of their expertise (and beyond). Do not hesitate to contact them via email.
Film Studies
doc. Mgr. Luboš Ptáček, Ph.D. lubos.ptacek@upol.cz
Czechoslovak Cinema | Film Theory | Ideology and Film | Film and History | Theory of Adaptation
Mgr. Petr Bilík, Ph.D. petr.bilik@upol.cz
Czech Cinema | Festival Management | Public Relations | Oral History | Creative Industries
Mgr. Milan Hain, Ph.D. milan.hain@upol.cz
US Film Industry | Classical Hollywood | Star Studies | Industry Studies | Producers Studies | Exile Cinema | Film Noir
Mgr. Michal Sýkora, Ph.D. michal.sykora@upol.cz
Contemporary Literature | Crime Fiction Studies | Adaptation Studies | Creative Writing
Mgr. Jan Černík, Ph.D. jan.cernik@upol.cz
Screenwriting studies | Production studies | Czechoslovak Cinema | Film Theory | Philosophy and Film | New Cinema History
Theatre and Performance Studies
Mgr. Martin Bernátek, Ph.D. martin.bernatek@upol.cz
Modernism and Avant-garde Studies | Contemporary Performing Arts| Intermediality in Theatre and Performance | Scenography and Visuality in Theatre | Theatre and Performance Theories | New Cinema History

Mgr. Eliška Kubartová, Ph.D. eliska.kubartova@upol.cz
Roman Theatre | Medieval Performance | Medieval Theatre | Plautus | Curculio | Planctus Mariae | Marian Lament
Mgr. Lukáš Kubina lukas.kubina@upol.cz
Theatricality and Performativity of Cultural Performances | Performativity of Direct Action in the Social Movement | Communist Festivities | History of Post-war Theatre | Radical Theatre | Theory of Performativity
Mgr. Jitka Pavlišová, Ph.D. jitka.pavlisova@upol.cz
Radio and Television Studies
doc. Tomáš Jirsa, Ph.D. tomas.jirsa@upol.cz
Media Theory and Media Philosophy| Literature and the Visual Arts | Music Video Studies | Cultural Affect Studies |Contemporary Audiovisual Arts|
doc. Andrea Hanáčková, Ph.D. andrea.hanackova@upol.cz
Radio and Sound Studies| Theory of Adaptation | Genre Theory
Mgr. Tomáš Bojda, Ph.D. tomas.bojda@upol.cz
Fiction radio production | Theory of radio production | Radio directing and radio acting | History of Czechoslovak radio | Theory of radio adaptation and adaptation dramaturgy | Radio drama of the sixties
International partnership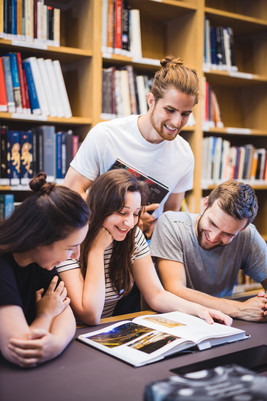 International Office https://www.ff.upol.cz/en/exchange-students-and-guests/exchange-students
Courses at the Faculty of Arts https://www.ff.upol.cz/en/exchange-students-and-guests/exchange-students/#c46761
Useful informacion for international students https://www.ff.upol.cz/en/exchange-students-and-guests/useful-information/
Department Erasmus Coordinator: Mgr. Eliška Kubartová, Ph.D. eliska.kubartova@upol.cz